Company Information Contact Custom Video Services
Click here for our NEW website! customvideoproductions.tv
Please call first for a Video Production Service appointment.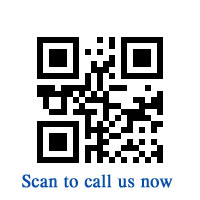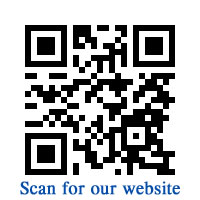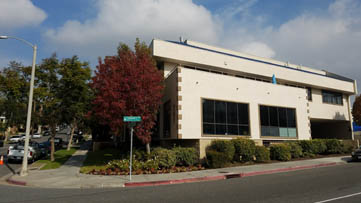 707 Torrance Boulevard, Suite 220, Redondo Beach, CA 90277
(click above for Mapquest directions)
Click here for Google Maps Directions (at Irena between Prospect and PCH)
Monday - Friday: 9:00 am to 5:00 pm and by appointment. Closed most Holidays and surrounding, closes early at times especially Friday so please call first for a Video Service Appointment.

1-310-543-4901
info@customvideo.tv
Emmy award winning Custom Video Productions is Featured on the front cover of the business section from The Daily Breeze
Click here for a list of just some of our satisfied clients

---
A Talented and Experienced Staff to Serve You
We benefit from the support of a full staff of industry-experienced sales, customer service, and Video Production service personnel. We're proud to report a large amount of our business comes through referrals. Past client recommendation, on projects big and small, are the highest form of professional affirmation.
CVP is a fully licensed and insured brick and mortar business family owned and operated since 1990!
OVER 33 years Experience!!! Projects often finished with SAME DAY SERVICE since we Transfer Video Tape IN-House using only professional equipment to be sure projects are at the highest quality and don't get lost/damaged when mailed out like other companies do. Shop local, support your community and small businesses!
For additional information please call us at 1-310-543-4901, or e-mail info@customvideo.tv
Custom Video Productions (CVP) is a full service Video Production Service,
Video Transfer Company, Photo Scanning Service, Film Transfer Service & Video Duplication Facility
in Southern California, South Bay Beach Cities in business since 1990. CVP is the #1 Video DVD/CD/Blu-Ray Replication, VHS to DVD or Hard Drive Encode, Duplication & Packaging facility in Redondo Beach California.
Custom Video gets projects done on time, on budget and at the highest quality. Custom Video specializes in the Event Video Production of any type of video including TV commercials, Infomercials, Training Video Production, Video Marketing, Drone Videography service, Media Placement Company, Film Conversion Service, Photo, Slide Scanning Video Tape Transfer Service and DVD Replication of optical disc, DVD, CD, Blu-Ray, Photo Montage Editing Company, Video Presentation service with Audio Tape Transfer Service and Video Live Streaming, as well as Promotional Packages to market your business, all at affordable prices. We also offer Fulfillment Shipping Service.
CVP also offers professional In-House trained full service
Event Videotaping Service, Video Editing Service, HD Video Production Company, HD Aerial Video Production (drone) Services, Post-Production Editing Service, CD, Blu-Ray + DVD Duplication Service, Disc Replication Company, Photo Scanning Service, Montage Editing Service, VHS to DVD Transfer Company, Film to Video Transfer Services - Audio Tape Transfer Service, Video Tape Transfer Service Facility, Video Digitizing Service to Hard drive, Thumb Drive, Memory Stick Conversion or DVD disc.
We have all professional video tape transfer service including HD-Cam Transfer Service, DVCpro tape transfer service, Beta transfer service, Umatic tape transfer company, 3/4 inch transfer company, and film transfer service.

We also produce Radio Commercials and offer amazing quality voice recording for narration or commercials. Our goal is the highest quality product and customer satisfaction.

Production Staff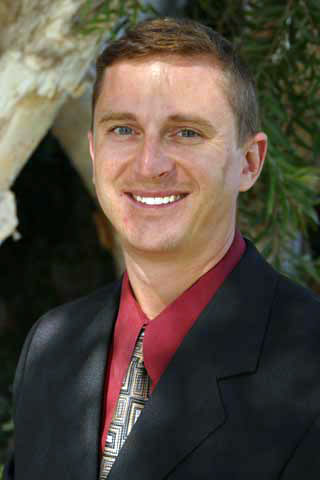 Michael, Executive Producer
michael@customvideo.tv
Michael has worked on every level of video production in his career including: field professional Videographer, post production editor, sound and lighting director. His additional expertise lies in cost containment, getting the client's project done on time and on budget. "Every project has its own set of challenges. The most important element is to address each facet of a production before we start shooting or editing," Michael says. "Clients don't like surprises and neither do we." We offer all types of Video Production Service Facility needs.

Hugh, Producer, Senior Marketing Director
hugh@customvideo.tv
Hugh has worked in many areas of mass media communication service since graduating from Ohio State University in 1981 including radio host, sports reporter/newspaper, TV-producer and on-camera host. Hugh works on the creative with clients, assisting in project conceptualization, video script writing and when needed, media placement. "We produce videos which are effectively informative and entertaining," Malay said. "It's imperative to never forget WHO will be watching the commercial. The message is always tailored to that audience. Retention is paramount to the success of any pro video production."

Erin, Marketing Manager
erin@customvideo.tv
Erin is our newest member at Custom Video Productions handling our Video marketing company needs. She will help create a company video production service to the next level.

Terri, Receptionist
terri@customvideo.tv
Terri may be one of the first people you see when you walk through our Redondo Beach Video Tape Transfer Service office. She probably is the person answering the phone, answering questions and directing you the right person. Her calm and sweet mannerism makes her a great person to speak with. Terri is dedicated in helping out in any way she can.

Shelly, Customer Service
shelly@customvideo.tv
Shelly backs up in every way possible. She jumps in and helps out when necessary to be sure Custom Video continues to operate smoothly. Her caring and happy smile are a great asset to everyone. She will accept your video tape conversion company tapes including Audio CD Transfer service, Photo scanning service, and Video Transfer Service needs.

Josh, Editor
josh@customvideo.tv
As both a talented videographer and editor, Josh strives to create digital media that brings ideas to life. Josh communicates with clients throughout the entire production process to ensure all aspects are given extra consideration as to their effectiveness. He is our local video editing service company editor. Our Local Video Editing Facility will handle all your Video Editing Service needs.


Michele, Video Production Coordinator


michele@customvideo.tv

Michele guides clients through the different video production phases taking care to insure each client's specific needs are met or exceeded. Her detail oriented approach to scheduling and management is the foundation of our success. She is also our local video tape transfer service company customer service agent.

Bjorn, Local Videographer
bjorn@customvideo.tv
Bjorn has been a Custom Video Videographer for over 3 decades. His professional style and attitude are a great asset to the company. He is always willing to go above and beyond to be sure the shot is captured exactly the way our clients expect. He is a great asset as our local Videographer company camera man for event video production service.

Renata, Coordinator
renata@customvideo.tv
Renata is one of our assistant coordinators at Custom Video Productions. She helps assist with production and video marketing service. Her degree in public relations and marketing will benefit the prosperity and success of Custom Video.

Joe, Founder, Emmy Winning Producer
joe@customvideo.tv
Emmy award winning producer Joe Jennings has been in production since 1987 and has produced a variety of projects including expeditions around the world compiled into what is now his "Good Stuff" DVD. Joe continues his aerial video production service for commercials around the world where much of his footage has even played in super bowl commercials.

Rob, Emmy Award Winning Producer
rob@customvideo.tv
"From the moment Rob looked through the view finder, we all have never seen the world quite the same way. Always intrigued by a cameras motion, Rob is now an Emmy award winning world class Stedi-cam operator that will deliver the shots you want and all the ones you didn't know of yet. A highly dependable and professional individual, matched with talent and expertise, Rob is permanently at the top of many Directors call list."

Yoshy, Fulfillment Manager
yoshy@customvideo.tv
Yoshy seems to be on her laptop 24/7, responding to all shipping and fulfillment customer questions and concerns fluent in both in English and Japanese. She will coordinate your DVD Duplication Service, Package it for retail ready sales and ship your item to your customer. Our department ships around the world, which means Yoshy is often seen working various hours throughout the day. "The world never stops, and being available to our customer is my top priority" - Yoshy.

Lisa, Shipping
Lisa@customvideo.tv
Lisa comes to our warehouse every day and ships products for our clients all around the world. She carefully handles all our packages assuring they are shipped around the world fast and efficiently. We are a local fulfillment company who can copy your video, package your Audio CD Duplication service, then mail your product direct to your customer.


Geoff, Producer
geoff@customvideo.tv
Geoff has also worked for Sports Radio Network, ESPN 2, Sports channel, Prime Network, LKCS-TV, and Madison Square Garden Network. He was the host for the Michael Bolton Celebrity Softball show on ESPN2 and the Summer Slam Charity games on PRIME. Geoff is a sports anchor at CBS-owned KNX 1070 in Los Angeles. He holds a B.A. from UCLA in History.

Nancy, Special Projects Producer
nancy@customvideo.tv
Ms. King is a senior level marketing executive with over 30 years experience in a variety of different industries including food, toys, software, mobile phone entertainment, voice technology, and the Internet. She has worked for major companies such as Nestle, Coca Cola Foods, Pillsbury, Heinz Pet Products and Mattel.
Ms. King lends her expertise Tina number of critical areas and is instrumental in the success of the studio's larger scale video/film productions.
Chuck, Graphics Designer
chuck@customvideo.tv
With creativity always being part of his life, Chuck dreams up and adds his personal touch to artwork making it stand out being sure to leave a great first impression. He is what helps us be a local creative video production company in the South Bay, Southern California SoCal Beach Cities since 1990.
Ryan, Financial & Strategy Consultant
ryan@customvideo.tv
Ryan is responsible for crunching all the numbers insuring nothing has been missed. Him and Michael met way back in pre-school and continues providing Custom Video with his masters degree knowledge and skill. He will find the most efficient way to create a company video production service explainer video for promotional video.

Blenka, PA
blenka@customvideo.tv
As assistant for Custom Video, Blenka maintains a close relationship with past and present clients. Her professionalism and attention to detail keep Custom Video Productions running at maximum efficiency. She will take your old film transfer service, scan your photos to digital service, and help create a family video montage or what is known as video photo montage editing service best for legacy of live video production company, funeral video slideshow service, celebration of live video production, and all your video montage editing facility needs.

Rachel, Writer
rachel@customvideo.tv
Rachel has written several shows for network television and is currently working as producer for a new reality TV show still in the works. Custom Video is proud to have her as part of the team. She will help you write a video script story board for the creation of a professional explainer video production, documentary editing service, or company video production facility video.

Heather, Translator
heather@customvideo.tv
Heather specializes in the communications and serves as a valuable resource helping Custom Video communicate with our foreign customers. She allows CVP to produce all types of foreign production seamlessly. She can translate your audio tape transfer service, or even your video tape transfer service.

Emily, Human Resources
emily@customvideo.tv
Emily is a master in helping the staff and customers of Custom Video Productions. She has an amazing ability to successfully turn any situation to the correct path. She will also help with your video transfer service needs.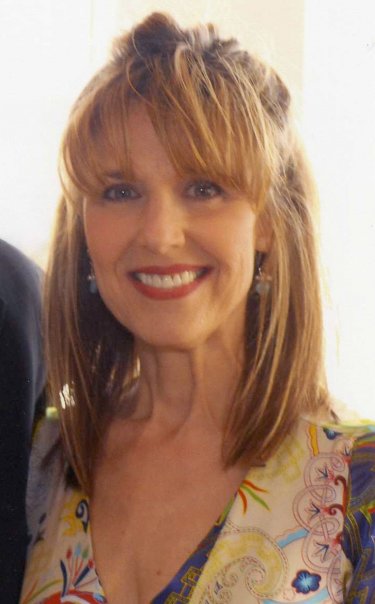 Pam, Promotional Video Consultant
pam@customvideo.tv
By 1976 Pam was primed to become the first Fashion Director for The California Mart (aka California Market Center). During her 8 years at the mart, she had many accomplishments including the creation of Press Week — the yearly event continues to evolve today.
KABC-TV discovered Pam's potential so in 1984 she began the next chapter of her career as Fashion and Lifestyle Reporter for Eyewitness News. Soon she was a regular contributor for AM Los Angeles, Eye On LA and co-hosted the nationally syndicated show, Fashion Report with Cristina Ferrare. In 1989 Pam joined Shop Television Network as fashion host for the 24-hour shopping channel owned by JC Penney's.

Ranger, Mascot
In loving memory of the company dog Ranger is partnered with Michael. He follows him most everywhere he goes offering loyalty and support to his master. Ranger is very friendly and welcomes everyone to the office offering hugs to those who need them. In Dog years, he has over 100 years experience :)
Click here for our NEW website! customvideoproductions.tv