Low Volume Duplication, Transfers and Projects
FLASH VERSION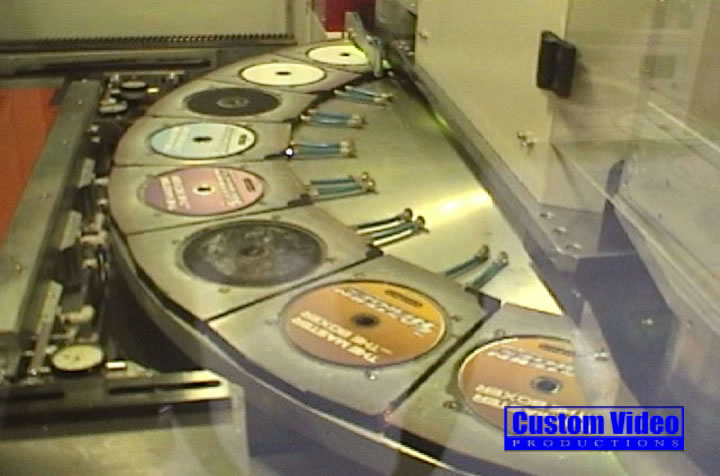 We offer affordable full service video VHS to DVD disc transfer, duplication & packaging service. We can transfer or encode most all formats. Our goal is high quality products using only professional stock and equipment.
CVP has been in operation since 1990! in Redondo Beach, Beach Cities South Bay and rated #1 in customer satisfaction.
We can match local comparable competitor prices.
Some of our professional services we offer; - Often with SAME DAY SERVICE!!!
VHS Video to DVD Disc Transfer Service
CD-ROM, Audio CD Duplication Service
DVD Duplication Service (optical disc)
Blu-Ray Duplication Service
Disc Authoring, Encoding and Mastering Service
VHS Transfer and Video copy Service
Post Production - Editing Demo reels, home video editor services
VHS, mini-DV, Digital Hi-8, Beta, BetaSP, BetaMax, Tape Transfer Service
Video VHS to DVD, Digital, HD, or Hard Drive Transfer Service
Video Production Services
Video edit service
Photomontage Editing Service
Video Presentation Service
Film Transfers (8mm, Super 8mm, 16-mm film, motion picture) with audio-music-sound
Foreign Conversion Service
NTSC, PAL, SEACAM, MESECAM Transfer Service
Multi-Format Transfers & Video Service
Record to CD Transfer Service
Audio CD Service
Reel to CD Transfer Service
8-Track to CD Transfer Service
Tape cassette to audio CD Transfer Service
Photo-Retouching Service
Video Photo Still Capture Service
Hard drive video encoding service
Website YouTube Vimeo Video encoding service for streaming video
Full color direct disc film printing, both silver and white, thermal, offset and silk screen print service
A Fully Capable, Experienced Staff to Serve You
We are #1 on the referral lists of most of the best South Bay Production locations. We have thousands of very happy customers who have referred their clients to us.

Custom Video does our duplication and transfer services on in house professional equipment. This assures the finished product will be of the highest standard, and won't get lost or mixed up. Other companies may use consumer equipment and stock resulting in less quality, life and dependability.

We are fully licensed and insured. We focus 100% on your project, assuring the highest quality and attention possible.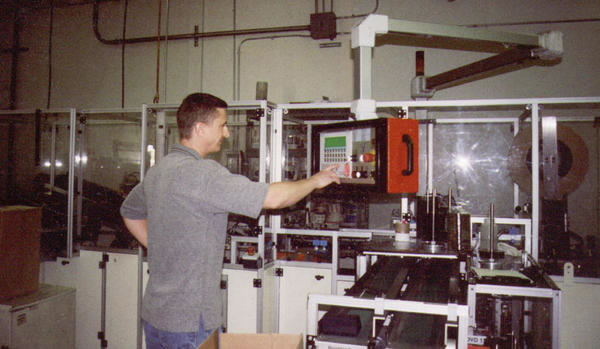 Duplication and Packaging Services
Retail Ready Packaging is available with no minimums. Custom Video introduces the most brilliant full-color direct disc film printed label for CD's, DVD's, Blu-Ray's and Business Card CD's using film, silk screening and offset printing processes. This vibrant label will make an impression that can't be beat. Our prices are so low, we can match local comparable competitor prices.

CVP also offers full color direct film or offset printed disks. We can print in full color with both silver and white at the same time directly to the disc. These high-resolution printed discs won't smear, scratch, peel or fade. Packaging options can be customized or use standard paper sleeve, case, clamshell, and jewel case with shrink-wrap, polywrap, or overwrap.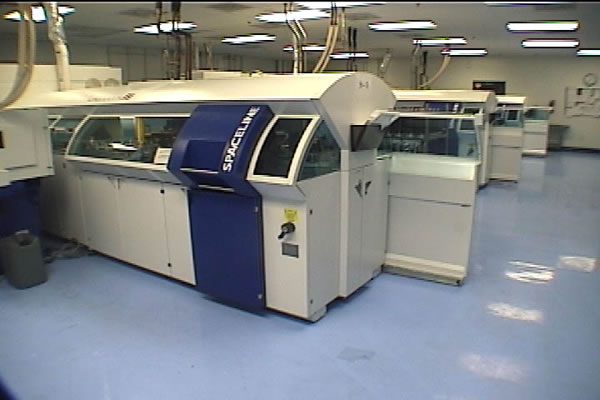 Cardboard Sleeves and Wallets
Custom Video offers cardboard sleeves and wallets with only a 100 piece minimum. These custom printed short run boardstock packaging is printed on highly durable 15pt boardstock with a high gloss UV coating.
Multimedia Production Services
Promotional DVD, CD & Blu-Ray Authoring - Editing - Mastering, Demo Reel, Promotional, Training Video Production Service
Corporate CD-Roms, DVD-ROMs
Web Design Service
Powerpoint Presentations Video Services
Website Streaming Video Service
Company Info & Music-On-Hold Recording
Photo-Retouching Services
Video Still Photo Capture Editing Services
Video Photo Presentations - Montage Editing Service

We serve the entire United States, from California to Florida (Los Angeles, Redondo Beach, Palos Verdes, Rancho Palos Verdes, Palos Verdes Estates, Manhattan Beach, Hermosa Beach, Torrance, Lomita, San Pedro, Lawndale, Hawthorne, El Segundo, Carson, Westchester, Gardena, Long Beach, Harbor City, South Bay, Beach Cities, Southern California). Our local corporate office is in Redondo Beach, CA.
Our phone number is 310-543-4901
707 Torrance Boulevard, Suite 105, Redondo Beach, CA 90277
(at Irena between Prospect and PCH)
Monday - Thursday: 9:30 am to 6:00 pm
Friday 9:30am to 5:00 or 6:00 pm